The Canadian government has announced nearly $100 million in funding for Merit of functional foodsproducer of vegetable proteins, for its previously announced new Winnipeg facility that would produce the purest, highest quality pea and canola protein in the world. Merit's CEO says the facility will "redefine plant-based protein."
Merit says its new protein extraction facility will produce plant-based protein superior in flavor, solubility and purity, saying it will be the world's first production facility capable of creating clean canola protein for human consumption. CEO Ryan Bracken also says the new plant will produce "unprecedented Pea protein". The facility is expected to be operational in December and will create 80 new jobs.
Last January, Merit announced a partnership with Nestlé develop and commercialize Merit's new plant-based protein ingredients for use in Nestlé's plant-based foods and beverages. In May, Merit's venture capital partner Burcon unveiled plans for the Winnipeg facility and told reporters it had secured debt financing of up to $85 million from a syndicate of lenders including Export Development Canada, Farm Credit Canada and the Canadian Imperial Bank of Commerce.
Funding includes $10 million (repayable) from Agriculture and Agri-Food Canada's AgriInnovate program; $25 million loan from Farm Credit Canada; $55 million loan from Export Development Canada; and
$9.2 million from the Protein Industries Canada Supercluster.
Canadian Prime Minister Trudeau said"As people around the world begin to eat more plant-based food products, we have an opportunity to combine Canadian innovation and Canadian cultures, and a chance to create good, well-paying jobs. […] Today I can announce that our government is providing nearly $100 million for the new Merit Functional Foods store in Winnipeg. This facility will be a world leader in plant proteins and will create good jobs in a growing field. And by using 100% Canadian inputs, we will also support farmers who produce canola and yellow peas used in Merit's products.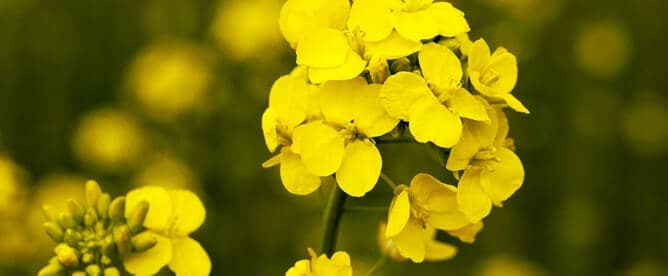 Merit Co-CEO Ryan Bracken said, "This facility is going to play a key role in redefining plant-based protein. It is a flexible installation that will produce an unprecedented experience pea protein and the first canola protein available for use in food and beverages. These two proteins will have functional and nutritional characteristics that will differentiate them from other ingredients available on the market.